"ONLINE DATING": cyber-love has become the new 'going out'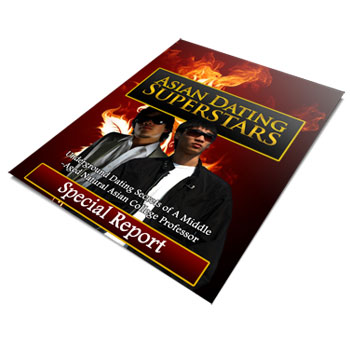 ---
---
While most singles only register their profiles on online dating sites out of curiosity, a great majority are doing it as a hassle-free way to meet that special someone. But is internet dating better than traditional, offline dating? Are there advantages to meeting your date(s) on the net? What are the disadvantages, if any?
"What are the pros and cons of internet dating?"
ONLINE DATING: TIPS FOR THE OVER40 AND MATURE

---
<
---
"The advantages/pros of internet/online dating"
1. Unless you are a minor, it is safer meeting and screening someone first online than meeting someone physically, which carries the risks of being raped or being mugged;
2. If you do not like your date, it is easier, safer and less emotional to call it off;
3. Internet dating is much less expensive than 'going out'
4. Oline dating is especially convenient for busy people, people with added responsibilities at home/at work, older people who would prefer going out less and wouldn't want to be seen with different people now and again.
"What are the risks and disadvantages of online/cyber dating?"
"Online-dating: risks and disadvantages of cyber dating"
Attractive and effortless as it may seem, online dating or dating online has its fair share of risks and disadvantages. One needs to be careful, to do some research and not register if you feel uncomfortable with any online dating site. Seek only sites that provide some protection, are regulated and have a strict set of rules.
These are some of the disadvantages of internet dating or online dating
Assuming that you'll only use secure, reputable sites, the disdadvantages/cons of Internet-dating are that:
1. You may not like the actual person when you get to meet them. It's easy to imagine a certain type of person when you like everything they say online. Keep an open mind about this and take your final meeting as part of getting to know each other, rather than the start of an offline, physical relationship.
2. Of course people are not always what or who they say they are. Be careful. Don't believe everything you hear, especially when you are not face to face with the person. I wish you safety, wisdom and lasting happiness with your internet or online dating ventures.

cyber love reads: These Internet/online dating gurus offer incredible insight and analysis into the internet dating world. You are waiting on God, but you find yourself chatting online, nice one. Great reads.
Get more tips and analysis of internet dating sites
Flirting occurs on-and off-line
Tips and advice on "dating sites"
Age-gap in a relationship. (Are you being told the correct age with online dating? -Just a thought.)
Online dating: read about dating and marrying for money
Are you friends or what?
"Dating online"? Don't forget about real life in a real relationship
You can also find lonely people on the net
Beautiful love quotes
Are you ready for marriage though?
You'll need more quality time offline
Same sex marriages: most start on the internet
Want to give marriage a second try?
Romance in a relationship
Educate your kids about sex
Subscribe to our free monthly inspirational newsletter - and get a free copy of the mini-ebook: "My web-marketing experience" when you subscribe. Fill out the form below to subscribe