Voluntary Donations and Support: Please support the development of this website and the continuation of its free services!

THANK YOU FOR YOUR WILLINGNESS TO CONTRIBUTE, PLEASE READ ON
"When we give readily and accept appreciatively, everyone is blessed..." ~ Unknown Authour
This site does not charge for the use of its content or services. There are no services or pages that are locked for the benefit or those that can pay. All information is free and available to all.
A few loyal and clearly generous visitors have enquired about making donations towards the development of this site. At first, I was a bit uncomfortable about receiving "something for nothing" and then it dawned on me - 'the donations won't be for nothing - they won't, they don't even have to be for nothing! It would be in exchange and in appreciation for this invaluable free service that we so selflessly provide to our customers.'
Besides, the website could really do with some assistance - it would only be in the best interest of the customers that the site be kept alive and growing. We have been financing all the costs for the past 4 years!
Now that I had the correct understanding - Next, we had to come up with a way of accepting contributions/donations from these generous customers of ours, for whom we will forever be grateful.
So if the information provided in these web-pages was of any value to you and you would like to contributre to the development of the website, we've developed a wonderful, hassle-free way of doing just that. Whether you are a one-time visitor who found the content helpful, a subscriber who receives free bi-monthly newsletters, or are a stauch fan of this site, now there is a way for you to contribute to the site, to bless us and yourself without breaking the bank.
If even a quarter of the users of our free website donated just $1, we would be able to cover the hosting costs of this web site comfortably, and continue to develop and enhance the content of the site.
- Feel free to donate an amount you feel is worthy, an amount that will make you feel good about giving -not guilty or regretful - ($1, $5, $10, $20 or more, we welcome and appreciate every contribution!).
The Bible says in 2 Corinthians 9:7 that: "Let each man give accordingly as he has determined in his heart; not grudgingly, or under compulsion; for God loves a cheerful giver..."
How to make a contribution
You can donate through your PayPal account; Use your credit or debit card to make a donation; or Transfer money from your bank account with your PayPal account.
Please click on the Paypal icon below and follow the simple guidelines to make a secure transfer.
Please remember to leave us a note via our contact page after making a donation.
Other ways to contribute to the continuation of the site
More ways to make a contribution:
- You may also buy our e-book if you or somebody you know could use its content. That wouldn't feel like a donation - but won't be any less appreciated!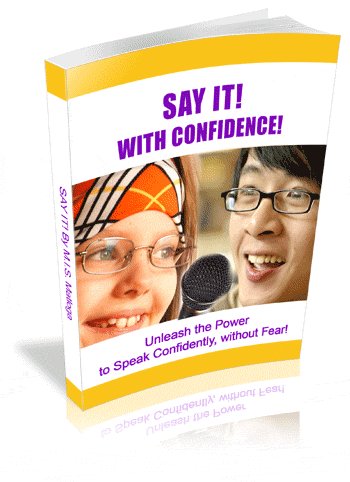 - You may also support us by purchasing any of the other ebooks we are promoting on the site - since we will earn a commission when you purchase. You get a book that addresses a particular need of yours, and we get commission. Everybody wins at the end.
There you have it - wonderful ways to contribute to the development of our free website:
1. Donate any amount you can afford (even a dollar would be very much appreciated)
2. Buy our public speaking ebook that addresses shyness and lack of self confidence, and has great speaking tips
3. Buy any of the other products we are promoting. Thank you so much for your support. May the good Lord return your gift to you as many times as He sees fit. Giving is receiving, and that is no lie.
- Top donors will be listed here (if they want to), so they will get a free link too - glorified link selling ;-)
We do not intend to receive donations forever. Once the donations are enough to keep us going, we will close for donations and open again as the need arises.

FROM DONATIONS PAGE TO THE HOME PAGE

GIVERS KNOW HOW GIVING BECOMES A GIFT NOT JUST TO THE RECEIVER, BUT MORE ESPECIALLY TO THE GIVER AS WELL.
MAY GOD RICHLY BLESS YOU, THANK YOU FOR OPENING YOUR HEARTS AND YOUR WALLETS TO THE BENEFIT OF OUR SITE.

HAPPINESS QUOTATIONS