"YOURSELF: LOVE AND DEVELOP YOURSELF FIRST AND FOREMOST"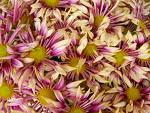 SELF LOVE, SELF MASTERY: "Love Yourself! It all starts with you"
We can talk about all manners of relationships, but self relationship - the relationship we form/hold with ourselves is, in my opinion, the most important, but unfortunately also the most ignored of all relationships. The truth is, you will not be able to effectively relate to God, other people, co-workers, spouses, and so on, if you do not relate well with your own self. Relate to yourself first and foremost, and then to others. This is not about being self-centred!
The key to a good relationship with your own self is to live your life with love, compassion, passion, truth and honesty. Whatever virtues you choose, you must be able to look at yourself in the mirror and not feel ashamed, guilty, or remorseful. You must be able to live with a clear conscious, and to sleep well at night. Love and care for yourself as you would a loved one - this includes giving yourself support and being able to forgive you!
Tap into your spirit: become more of yourself
"YOU MATTER: ACCEPTING YOURSELF AND DEVELOPING YOURSELF WHERE IT MATTERS"
Be yourself. No one could ever cheat himself/herself and come out okay. Nobody can succeed at being somebody else. For instance at the beginning of a season, people would be worrying about trends in clothing, colours, food and wine, make-up and so on.
Don't get me wrong, I really like to dress up and wear my make-up well; but I just fail to understand how something as personal and variable as food can be trendy. How does personal taste become trendy/not in fashion anymore? It's fashion that changes not the fact that I love my tripe and hate fishy smells. I mean my favourite dish is my favourite dish; and as much as I like trying out new dishes, I would never go out of my way to get the in-food of the season, force them down my throat no matter how nauseous they make me feel - just so I could fit in?
Ok, if someone is happy to follow those trends, then fine by me. I just would rather invent my own life. If blue suits me, I won't go for orange just because it's in. Do not be a follower - be an inventor and make no excuses about the outdated things that you love.
"SELF-HELP BOOKS: Books to help you love yourself without being selfish"
SELF DEVELOPMENT AND SELF MASTERY RESOURCES/BOOKS
EVERY GIRL DESERVES A BEAUTIFUL, ROMANTIC, FAIRYTALE, YET CHEAPER/AFFORDABLE WEDDING BUDGET BEATING WEDDING IDEAS - A BRIDE-TO-BE'S DREAM!
Self-matters by Dr. Phil Mc Graw and A girl's guide to loving you-self by Diane
Know what YOU want out of life and do not let anyone distort that!
DEFINING SUCCESS FOR YOURSELF: WHAT IS YOUR DEFINITION OF SUCCESS?
My definition of success has to do with how I live and how I use my life and my talnts and abilities to touch others.
This little poem sums it up for me nicely:
If I can
If I can plant some little seed of love That later will blossom in a smile, It matters not however else I fail, My life will be worthwhile
If I can do some little kindly act That later on may soothe some sad heart's pain, It matters not what else I do My life will not have been in vain - Authour not known (sadly!)
"I am beginning to learn that it is the sweet, simple things of life which are the real ones after all" - Laura Ingalls Wilder

Yourself and your relationship

You and loneliness

Your-self and marriage: Make certain you are ready so you don't lose yourself when you marry

Dating and marrying for money

Being friends with the opposite sex

Your working self

You and your colleagues

An opportunity for students

CAN YOU CHOOSE THE GENDER OF YOUR BABY?

IS EGG-FREEZING GOOD?