"ENDING A RELATIONSHIP": HOW TO CUT TIES IN A CIVIL MANNER AND WITH RESPECT AND RESPONSIBILITY
ENDING A RELATIONSHIP: "HOW TO END A RELATIONSHIP" WITHOUT DAMAGING THE OTHER PARTY
How you end a relationship depends largely on these two factors:
Why you are ending it; and the nature of the relationship. With a marriage for instance, it is crucial that both parties agree that the marriage cannot be saved. It is also important that non of you is (still)angry when you decide to call it quits.
ENDING RELATIONSHIPS: WHEN TO END A RELATIONSHIP AND HOW BEST TO END IT
WAYS TO END A RELATIONSHIP
When is it time to break-up /end it all? How to tell it's time
As we have already mentioned earlier, ending a relationship should not be done while you are still angry. This allows you to think with your head and to make a clear, concise decision at the end.
Now, if you are leaving your partner because they have cheated, I assume that they already knew the consequences of their infidelity and here it is a matter of just telling them "you got the message" and you won't stay in that relationship.
I think the most difficult one to handle is where you, for some reason, are just not that into the person. This is the unfair one, especially when the reason has something to do with being too picky or just annoyed by some minor issue or even a non-issue. How do you tell someone that you hate the way they dress and therefore are leaving them? Is that reason enough to leave somebody who is otherwise a good person/partner? In my opinion, "NO", it is not a good reason. Before you spoil what could be a lifetime chance at true love, analyse your reasons for doing so. Most issues can be resolved through mutual respect, consideration and communication.
If you know that you have no real feelings at all, it is better not to mislead a person from the beginning. Don't play with someone's feelings if you know you are likely to break-up with them. I know this is probably not the advice you were looking for but I think ending a relationship with a liar, a cheat, an abusive person or someone who is just not so interested in you, can't be as difficult. If you have to do it because of your own standards & expectations, try to be as sensitive as possible.
----------------------------------------------------------------

GAMBLING ADDICTION CAN LEAD TO BREAKING UP A RELATIONSHIP

BECOMING A STAY AT HOME MOM: TIPS FOR PREPARING

RESENTING YOUR EX? LEARN HOW TO STOP RESENTING PEOPLE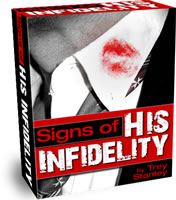 Want her back? This Book Rocks: Get Your Girlfriend Ebook And Audio Course with a Special Video Click Here!
"Survive An Affair. Step-by-step Program For Restoring Trust After An Affair - Click Here!

IS YOUR EX STALKING YOU?

TRIAL SEPARATIONS: BEFORE YOU END IT ALL!

KEEP THE FAITH DURING SEPARATION

Gay and lesbian relationships

Are you really ready to get remarried?

Ending a relationship: dealing with the loneliness

Start and end it for the right reasons

Commitment phobia could lead to break-ups

Your feelings matter of course!
"Free e-book" for subscribers
Reading can be really healing. Check our recommended 'self help' products/books about ending a relationship or break-ups
"HOW TO GET OVER A BREAK-UP"
"Ending a relationship": breaking-up can be stressful, BUT always remember you WILL (eventually) get over it because - believe it or not, "There Is Life After What's-His-Name!" - and plenty of it by the way.