"TEENAGE RELATIONSHIPS": Relationship Advice & Inspiration for teens
IS YOUR TEEN OUT OF CONTROL? - Online Parent-Coaching For Parents With Out-of-Control Teens.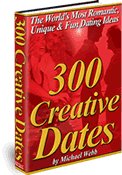 ---
"TEENAGE RELATIONSHIPS" - LOVE AND VALUE YOURSELF
John W. DeForest's quote on temptation (for teen-agers): "It is not the great temptations that ruin us; it is the little ones".
I consider myself an expert in teenage love issues - not because I got specialised training on this particular subject, but because I was once a teenager myself, obviously. So it's like been there, done that. Well, all of us, adults, were once teenagers obviously. We, at 'some' stage,could never be convinced that our parents knew what they were talking about.
When I look back at my teen years and my experiences at that age, the one thing I'm most proud of is that I've been able to think with my head, and not with my heart, when circumstances called for it. I've been able to use my wisdom of the head, as far as matters of the heart were concerned, no matter how much in love I was (or thought I was). That is crucial for every teenager in a love/romantic relationship.
Teenage relationships: Here's what I learnt about dealing with peer pressure, pressure from boyfriends and being firm & confident
I share my experience of teenage relationships and peer pressure
I left my first boyfriend - whom I was as in love with as any love-struck teenager could be - when he insisted that I prove my love to him by sleeping with him. I was sixteen and too proud, too wise and too knowledgeable & informed to be trigged by a boy and to be fooled by love.
I was too special to have to risk my youth, my future, my health and my relationship with God, just for fear of losing some boy who thought I was so in love with him that I would do anything & everything he wanted, just to keep him. Well, guess what? I let him leave. Infact, I insisted he leaves; and I've never felt prouder! That experience has taught me never to let a boy or a man think that he can use my love for him against me, without me doing anything about it.
This personal experience of teenage relationships has also taught me to pride myself by being faithful in my relationships, as an adult. Yes, teenage relationships do teach us lessons we carry into adulthood, be they good or bad. Right now, as an adult, I know that I am way too special and smart to be trigged, sweet-talked, seduced, lied to, and manipulated by any man.
My wishes and hope for teenagers in relationships: take care of yourself
Teenage relationships : I hope you draw some lessons from this
You may be wondering why I'm writing about this experience. Well, I wish that, you, as a teenager in a romantic or "intimate" relationship, could also pride yourself by the number of boys/men you've turned down, not by the number you have slept with - which sadly seems to be the trend with teenagers nowadays. Believe me, it gives a much pleasant feeling to be able to look back and say, "He couldn't have me". What a feeling! I promise you, No amount of teenage sex or "teenage dating" could ever make up for that feeling of pride, self respect, a feeling of purity and lasting self worth.
TEENAGE relationships aren't necessarily bad, but teenage sex can have some very drastic and life changing consequences. The results of teen sex are never really good. If you don't fall pregnant or contract some disease or another, you will most probably be hurt - very, very deeply. Sex is meant for people who are at least old/mature enough to deal with whatever consequences their sexual activities might throw at them - phyisically, emotionally, spiritually, socially and financially. You, as a teenager, might feel ready for it, because biologically you actually are; but the truth is that you are not emotionally mature yet to deal with the consequences.
If he (or she for that matter) threatens to leave you because you wouldn't sleep with him/her; then he/she is certainly not worth it. Just let them go; and run - don't walk, in the opposite direction. You have got your whole life ahead of you, your bright and beautiful future; full of great opportunities. There will be plenty of time to do that later. The wait will all be worthwhile at the end. Never let peer pressure destroy your life. Trust me on this one.
Teenage relationships: remember these words of wisdom:
"It is better to be hated for what you are, than to be loved for what you are not" – Andre Gide, French Writer
"A 'No' uttered from deepest conviction is better and greater than a 'Yes' uttered to please, or what is worse, to avoid trouble" - Gandhi
I wish you wisdom, confidence and a good judgement in your teenage relationship(s).
Teenage reads: "recommended books for teenagers"
Forget Your Ex In Just 24hrs Helps Individuals Forget Painful Ex-Memories After Break Ups. Forget-Ex!
Discover Over 999 Ways To Earn $100 Per Day Working From Your Computer. If You Have Never Had Any Success In The Past... This Is Especially For You! We Have Tons Of New Ways To Generate Income From Your Home Computer. Great For Students, Teenagers, Stay-at-home Moms And Everyone Else! MAKING MONEY ONLINE!
Chicken soup for the teenage soul - This book, the latest in the hugely popular Chicken Soup for the Soul series, contains stories, poems, and cartoons relating to the specific troubles that traumatize teenagers everywhere. It is packed with humour and nice stories for teens.
For young women only helps girls understand men - the mystery of "boys will be boys" is unpacked for girls.
In The Primal Teen, Strauch, medical science and health editor at the New York Times, sets out to offer reassurance to parents baffled by their kids' seemingly irrational and erratic behavior.
How to deal with peer pressure
Teenagers & same sex parent: fathers and sons
Mothers and teen daughters: teenage-relationships
Teenagers: read article on age gap
Teenagers and pregnancy: teen sex leads to teenage pregnancy
Browse through our newsletter backissues here, you may find something useful
You and sex education
Having kids before marriage
Abortion or termination of pregnancy
Your relationship with God is more important than any other
Take care of yourself - you are worth it!
Dealing with loneliness
Life in a relationship: what it should be
Subscribe to
Let us relate
, our free e-mail newsletter which is delivered twice a month to subscribers.
---