"FREE GREAT, ROMANTIC VALENTINES GIFT IDEAS"


LOW-BUDGET, CREATIVE GIFT IDEAS FOR A ROMANTIC VALENTINE'S DAY - 14TH FEBRUARY!
Your hubby or boyfriend can now throw away the idea (read excuse) that Valentine's day is all one big commercial, marketing gimmick, because he does not need to break the bank (anymore) to make you happy on this special day.
Most people's excuse for not "celebrating Valentine's day" is that "everyday is lovers' day" and lovers are lovers every single day". But hey, moms are moms everyday aren't we? And do our kids show us a little appreciation everyday? Mine neither! It is there somewhere at the back of their minds but a special day assigned to a specific purpose really makes us stop, think and act lovingly. Excuse me if you actually do make an effort to give your loved one all the extra-special attention, gifts and romance all year long - give yourself a pat on the shoulder. On second thought, there's always just that one thing you never do on a "normal day"! Just ask her!
"Low-budget romantic gift ideas for Valentines day"
Valentines gift ideas"
Free Valentines' gift ideas
1. Get creative and write her/him a romantic poem - you can't tell me you do that everyday!
2. Write them a song
3. Draw them a picture or sculpt it, whatever you're good at! Just get creative.
4. Breakfast in bed
5. Oh, did I mention a foot massage? - The most luxurious, indulgent and reviving free gift you can ever give!
Low-budget/inexpensive romantic Valentine's gift ideas
1. Chocolates and roses aren't out of fashion at all
2. Frame that picture she adores in a beautiful picture frame!
3. Get her (or him - excuse me) that book she's been talking about - or that music CD.
4. A decent parfum
5. Decent jewellery (diamonds are a girl's best friend!)
6. A spa gift voucher
7. A romantic dinner for 2
8. A nice piece of lingerie
Budget Unlimited gifts for your Valentine
1. A romantic getaway around the special day - make it somewhere she's always wanted to visit. Tell her in advance so she can take leave.
2. That adorable, expensive piece of jewellery she's promised she could sell her soul for. You can always use it to propose if it's a ring...
3. Invest in her future - Give her/him a business like the one I am in - buy her a website. It will be a very good investment and will reward you as well
MORE ABOUT OUR GREAT, ROMANTIC VALENTINES'DAY SPECIAL


5. Last minute Valentine gift: A kiss and your credit card wrapped in something beautiful (of course I won't take any responsibility for whatever happens here). You can set the limit if you want to.
HAVE A WONDERFUL, MEMORABLE VALENTINES'S DAY!! HOPE YOUR VALENTINES' GET MORE AND MORE ROMANTIC AND MEMORABLE EACH PASSING YEAR!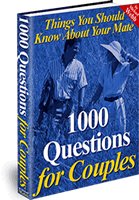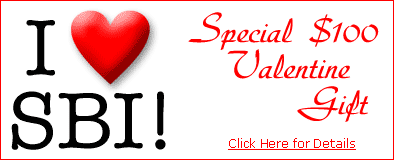 VALENTINES GIFT IDEAS: MARRIAGE PROPOSAL IDEAS

ALL WE WANT IS A ROMANTIC VALENTINES DAY

ROMANCE: KISSING

DOES COHABITING KILL THE ROMANCE?

A GIFT OF COSMETIC SURGERY?

GET OVER YOUR FEAR OF COMMITMENT AND PROPOSE THIS VALENTINES

WHAT IS A DIVORCE PARTY?