LABOUR PAIN MANAGEMENT: TIPS FOR REDUCING LABOR PAINS DURING NORMAL VAGINAL DELIVERY (NVD)
LABOUR PAIN MANAGEMENT, TIPS FOR REDUCING LABOR PAINS, NORMAL VAGINAL DELIVERY
"Call it "womb awe" or even "womb worship" but it's not simple envy. I don't remember even wanting to be a woman. But each of the three times I have been present at the birth of one of my children, I have been overwhelmed by a sense of reverence... It was quite suddenly, the first day of creation; the Goddess giving birth to a world... Like men since the beginning of time I wondered: What can I ever create that will equal the magnificence of this new life?"
~ Sam Keen
TIPS ON MANAGING LABOUR AND LABOUR PAINS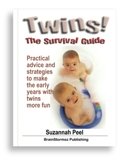 Labour is seldom the same for 2 women. For some women, it's just as painful as menstrual cramps and most women who normally experience period pains report feeling ALMOST 'NOTHING!' during birth.
The following are tips you can employ to make labour a pleasurable and sensual experience - and hopefully a less painful one.
1. A gentle massage at the back normally relieves the pain
2. Some people swear by reflexologists i.e. having a reflexologist work on areas in your feet that reduce pain
3. Mild Exercise calms you, relieves anxiety and strengthens your muscles. These should be done throughout the pregnancy, but only with advise and permission from your doctor.
4. Water – a shower or bath. Numerous studies have proved that water does make the pain lighter and more bearable
5. Distraction and visualisation. Distract your mind by visualising something pleasant - like the baby in your arms already!
6. Aromas – your favourite smells or even aromatherapy oils – be careful to use only aromatherapy oils that are allowed in pregnancy
7. Breeeeeeeeeatheeeeeeeeeeeeeee!!
8. Empty your bladder often – that will relieve be pressure on it – same goes for the rectum (Enema really worked for me – to my surprise too!)
9. Know what exactly is happening – if you know why you are feeling pain, it makes it more bearable. Visualising your cervix opening up gives meaning to the pain
10. Keep your eyes fixed on the price – Think: "I'm so close to meeting my baby" – "I so cant wait!" Remember that you've come a long way and a couple of good pushes from now, the gift will be in your arms!! Change the meaning of the situation to make it less painful. Your motivation to withstand the pain will go a long way in reducing it.
11. Have a birth plan - A birth plan is a communication tool that tells medical personnel and family about your preferences during labour as well as procedures you would rather not have.
Speak positively about labour; look forward to bringing this new life into this world. Alleviating your anxiety about pain is one of the best ways to ensure that you'll be able to deal with it when the time comes.

LABOUR PAIN MANAGEMENT: PREPARING FOR LABOUR WORKS

PREGNANCY MIRACLES

LABOR PAIN MANAGEMENT: EXEERCISE CAN HELP REDUCE PAIN

CAN YOU CHOOSE YOUR BABY'S GENDER?

TEEN MOTHERS NEED SUPPORT

IMPROVE YOUR CHANCES OF CONCEIVING A BABY

MAKING DECISIONS TOGETHER APPLIES TO THE BIRTH TOO

BIRTH CONTROL DECISIONS: VASECTOMY

BIRTH PLANNING AND PAIN REDUCTION: HAVE FAITH