"DECIDING ON A VASECTOMY"
"DECIDING ON A VASECTOMY" - what is a vasectomy?
Common mispellings include "visectomy", "vysectomy", "vasecomy"
A vasectomy is described / defined as a simple, surgical procedure involving the cutting or blocking both the right and left male tubes through which sperm pass before ejaculation. The tubes are called vas deferens and the procedure is designed to make a man sterile/not have children.
Discuss the decision with your wife and consider her opinion
If you are going to decide to have a vasectomy, you have to make sure that you have all the right information, have asked all the questions and that you have your wife's blessings.
It can be very deceptive and trustworthy if a man has a vasectomy without informing or debating the idea with his wife/partner.
In a normal, functional, healthy marriage, decisions involving children – be it how many to have, having a vasectomy or sterilizing – should be discussed between the two parties. Reputable medical practitioners (Urologists in this case) will have a consultation session with both partners and even arrange counseling/advice for them if necessary. The urologist will make sure that both parties fully understand the impact of the operation and both are agreable.
Are vasectomies reversible?


"Is a vasectomy reversible?"
Sterilization procedures like vasectomies are considered to be permanent in nature. Though reversible, a vasectomy should only be performed if the parties are certain they will not ever want to have children. Very high cost surgery is performed to reverse sterilization/vasectomies.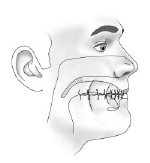 CONSIDER THIS: YOU MIGHT FIND YOURSELF DATING AFTER A VASECTOMY AND A DIVORCE

A DOMINEERING SPOUSE DOES AS S/HE SEES FIT

Communicate if you are deciding to have a vasectomy

A vasectomy basically leaves you sterile and "Infertile"

ABOUT ADOPTIONS AND BEING A FOSTER PARENT

YOU CAN HAVE A VASECTOMY REVERSED, BUT CAN YOU CHOOSE TO HAVE A BABY BOY OR BABY GIRL?

SILENT TREATMENTS: THE PSYCHOLOGY

ANTI-AGEING PRODUCTS