CHILDCARE OPTIONS: DAY CARE CENTRES
CHILD CARE OPTIONS: "DAY CARE CENTRES" OR "CRECHES" OR PRESCHOOLS
Crèches or day care centres are regarded by most parents as just a place where our babies and toddlers are kept while we go to work. Most parents do not think much of the skills and development that these centres offer our children. According to experts in childhood education, children start learning and developing their learning, language, vocabulary and even numeracy skills right from the moment of their birth.
Good day care centres/crèches with qualified early childhood development teachers recognize this development and do age-suitable activities to develop children as early as 2 months.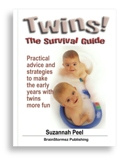 CHOOSING A CRECHE/DAY CARE OR EVEN DAY MOTHER
HOW TO CHOOSE A DAYCARE CENTRE OR SERVICE: FACTORS TO CONSIDER
When you choose a crèche, make sure to choose one that goes beyond child-minding or nanny-service, and look out for one that would stimulate your child's motor, sensory and cognitive development, to get him or her ready for big school.
Personally, I don't think it's a public vs private pre-school matter. Do not be fooled into believing that generally one is better than the other, do your homework on your chosen day care centres.

SOME PREFER FORMAL SCHOOLING, OTHERS NON SCHOOLING

STILL, SOME PREFER HOME SCHOOLING TO MAINSTREAM SCHOOLING

CHILD SAFETY IN DAY CARES AND AT HOME

CHILD MAINTENANCE: PAY FOR YOUR CHILD'S CARE & SCHOOLING

HEALTHY PREGNANCY

From Day care page, to parenting page

MOMMY DAY-CARE: WORKING FROM HOME

DEALING WITH INFERTILITY

CHILD CUSTODY ISSUES

IMPROVE YOUR CHANCES OF CONCEIVING A BABY

GENDER PREFERENCES: CHOOSE YOUR BABY'S GENDER

SURVIVING TWINS AT DAY CARE