COPING WITH GRIEF WHEN A FAMILY MEMBER / LOVED ONE PASSES AWAY / DIES
COPING WITH GRIEF/TRAUMA DUE TO DEATH OF A LOVED ONE
Firstly, if you have lost a loved one, please accept my sincere condolences and my heartfelt sympathy.
Coping with grief and fear of dying
In 2006, we lost my brother in law (Sister's husband), only six months after another brother in law passed away. In 2001, my dad
suddenly passed away from epilepsy. As you can see, my family and I have had our own un-fair share of loss, trauma, tears, and grief.
At the end of the same year, my mom suddenly got very ill and she was literally saying her goodbyes. We were almost coming to terms with her passing away, when a trusted friend advised me to "refuse" to let go of her - by faith. By the Grace of God, she pulled through and is doing much better. She was diagnosed with depression (on top of the heart disease she already had)and has received treatment.
During the time when we were sort of 'getting ready' for her to leave this world, I counseled myself by telling myself that I was not crying out of pity for my mother, but out of pity for myself - that I was going to have to live without her.
COMFORTING WORDS, POEMS, QUOTES AND LETTERS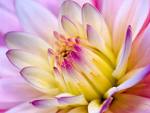 Allow me to recommend a wonderful resource that has helped others cope with the death of their loved ones. I hope that you and your family will find comfort too.
"Do Not Stand At My Grave And Weep" contains Over 250 Funeral Poems And Readings; Over 250 Sympathy Poems, Quotations And Readings For Eulogies, Funerals, Memorial Services, Condolence Letters And Finding Inner Peace,
This Carefully Crafted Book Will Help You Find The Words To Express Your Grief. A thoughtful gift for someone who is in mourning and a wonderful resource for those that are often called to give words of comfort. Click for Words of comfort!
Getting rid of fear of death and fear of losing a loved one
Coping with grief: Getting rid of fear of loss/dying
If you are afraid of dying, take comfort in knowing that we all are - and every mother fears that happening to her kids, every wife fears that happening to her husband.
For me, the way to get rid of all these fears and anxieties about death and loss is by faith in God. Fear is the opposite of faith and my faith prompts me to believe that I will never have to bury a child - be it mine, my siblings', friends, colleagues or any child for that matter. May our Lord forbid death amongst the young/youth in our families.
Most of all, death is a certainty for all of us - let us just pray that it only happens when we have all had a chance to live and let live.
Losing a loved one is a very traumatic event and I would suggest trauma counseling for anybody who has been through such a loss. May your faith keep you going and may you not cry out of pity for the dead - they are supposedly, in a much safer place!


THE PAIN OF LOSS CAN CAUSE STRESS AND RECCURENT HEADACHES IN CHILDREN

PEACE AND HAPPINESS QUOTATIONS

DEALING WITH FEAR OF DEATH

COPING WITH GRIEF: FAITH

COPE WITH FEAR OF DEATH: PREPARING TO DIE CAN BE TRAUMATIC FOR EVERYONE

COPING WITH GRIEF AND LOSS CAN LEAD TO DEPRESSION

KIDS SHOULD BE COUNSELED TO AVOID ANGER LATER ON

BUILD AND NURTURE YOUR SPIRITUAL PILLARS