LIVING WITH A SNORING PARTNER CAN BE A CHALLENGE: HOW TO STOP/REDUCE SNORING
A PARTNER THAT SNORES: HOW TO HELP YOURSELF/YOUR SNORING 'HUSBAND'
We certainly don't need statistics to tell us how many marriages have been affected badly or even ended because of one partner being a snorer. Snoring is surely a relationship destroyer; it contributes to relationship problems. It is a huge turn-off for your partner, destroys intimacy and could contribute to divorce. Health-wise, there are also serious medical complications that could result from it – like heart attacks and strokes.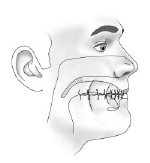 HOW TO REDUCE/CURE/STOP SNORING "WITHOUT SURGERY"
Surgery can be an effective and permanent way of resolving this problem. Before you go 'under the knife', however, try to help yourself and your partner naturally and holistically by doing the following:
1. Weight is without a doubt a huge contributor – shed a few kilos and save your marriage (Think yourself thin!)
2. Ask your doctor, homeopath or pharmacist about homeopathic nasal drops/sprays that you could use to control snoring
3. Try lying on your side instead of on your back, which makes snoring worse
4. If you are comfortable with two pillows, use two instead of one or raise the head-end of the bed a bit.
5. Snorers should avoid alcohol
If you have tried it all and have to resort to surgery, ask your Ear, Nose and Throat specialist (ENT) about alternative surgeries like laser surgery and other new advanced procedures that exist.

NO SURGERY, JUST EXCERSISES TO STOP SNORING NATURALLY!
HYPNOSIS, WEIGHT LOSS AND MORE!


SAVE YOUR AILING MARRIAGE

SNORING COULD RESULT IN DIVORCE: DIVORCE ADVICE

HEALING A WOUNDED MARRIAGE

PARTNERS SOMETIMES SNORE: THAT'S RELATIONSHIP LIFE