"SUBSTANCE ABUSE" OR "DRUG ABUSE"
"ADVICE AND SUPPORT FOR SUBSTANCE ABUSE": "DRUG ABUSE" AND "ALCOHOL ABUSE"
Substance abuse - drug and alcohol abuse
- has become a major problem in society today. Teenagers, in particular, are falling for substance abuse due to increased lifestyle presures, peer pressure and destruction of the traditional family setting.
Drug abuse is normally a symptom of underlying problems. Troubled teens and children who find themselves unable to cope with family, school, and society stresses often resort to substance abuse.
"REHABILITATION": HOW TO DEAL WITH AND ASSIST A DRUG ADDICT
REHABILITATION: HOW TO ASSIST A DRUG ADDICT AND CURB DRUG ABUSE
1. Commit to help. This means that you do not easily give up on them. It will be difficult and challenging, but you have to stick with it.
2. Respect and consideration - treat an addict with respect and consideration. Realise that it is the substance that makes them behave in socially unacceptable ways.
3. That being said, you have to fight the enemy - the drug - not the "druggie" or addicted person.Talk to the drug addict with love
4. Contact a "rehabilitation centre" for advice on how to get the addicted person into rehab. The person has to acknowledge that they have a drug problem before they can be
successfully rehabilitated.
5. Seek counselling and support.
People who want to know about "drug abuse" also read about:
THOUGHTS: THERE'S POWER RIGHT THERE

FROM DRUGS ADDICTION TO GAMBLING ADDICTION

DRUG ABUSE IS LINKED TO DEPRESION

Advising people (drug addicts)

Peer pressure and drugs

HOW TO DEAL WITH A STALKER

SHAKE OFF THE DRUG HABIT AND SHAKE OFF THE CLUTTER

DRUGS ARE DETRIMENTAL TO YOUR YOUTHFUL GLOW: LEARN ABOUT ANTI-AGING FOODS

OPEN YOUR HEART, FORGIVE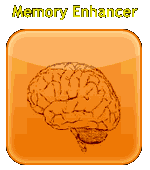 Click for Addiction help and Beat Your Addictions With Powerful Help!